CLA-Spring-2015-Application.pdf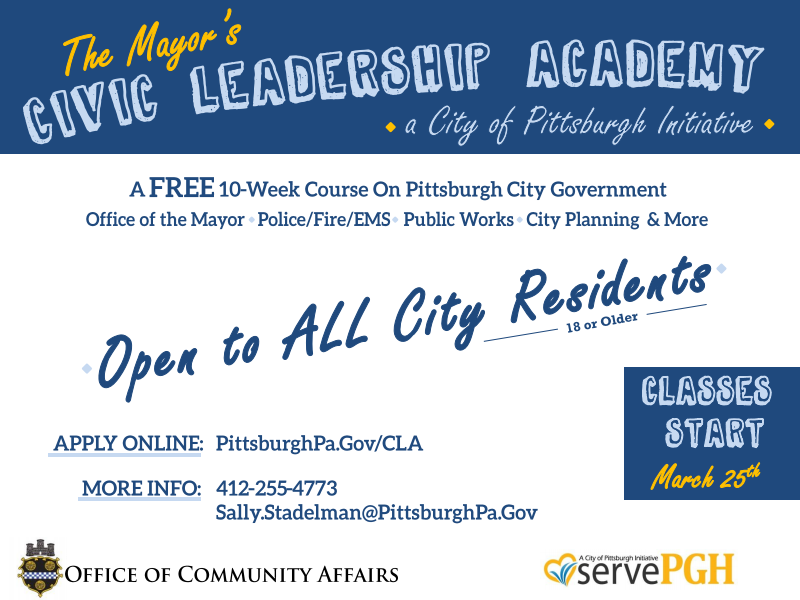 Applications for the Spring 2015 Civic Leadership Academy are now available!  
The Civic Leadership Academy is a free 10 week course in local government that gives residents an opportunity to connect with and learn from Department Directors and their staff.  All Pittsburgh residents over the age of 18 are eligible to apply.  Just like the Fall class, we will be reserving up to 15 seats for New Americans as part of the 
Mayor's Welcoming Pittsburgh Initiative
.    
For more information and apply online: