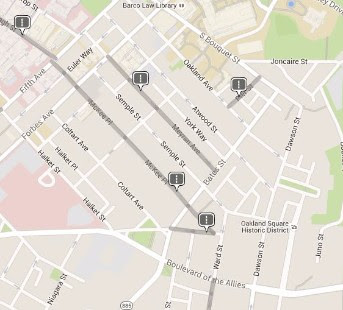 Meyran Avenue Paving
Meyran Ave is scheduled for paving from Forbes to Bates between October 1st & 15th.
This paving project is part of a cooperative agreement with Peoples Natural Gas (PNG) designed to improve the quality of utility restoration work on city streets, save money for city taxpayers and PNG rate payers, and use the city's limited budget for street resurfacing in the most effective way.
The paving map and schedule are all available online and are easily accessible via the DPW website
by clicking here.