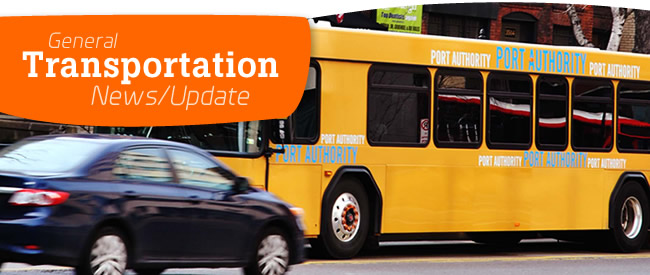 PennDOT, Police Focus on Reduction of Drugged, Alcohol-Related Crashes through Labor Day 
As part of a focus on reducing drug- and alcohol-related crashes, PennDOT, state police and municipal police will take part in the national "Drive Sober or Get Pulled Over" enforcement initiative through Labor Day. 
"Even though the number of people killed in drug- and alcohol-related crashes decreased last year, we and law enforcement will not reduce our efforts to make Pennsylvania roads safer," said PennDOT Secretary Leslie S. Richards. "Enforcement and education efforts occur year round, but will be especially focused through the upcoming holiday travel period."  
During last year's Labor Day weekend, there were 144 alcohol-related crashes and 16 fatalities as well as 44 drug-related crashes and three fatalities.
The same data also shows that alcohol-related crashes decreased from 11,023 in 2013 to 10,586 in 2014. Fatalities in those crashes decreased from 369 in 2013 to 360 in 2014.
Pennsylvania's DUI Task Forces, the Pennsylvania State Police and local law enforcement statewide will conduct checkpoints and roving patrols as part of the crackdown. 
Visit 
www.JustDrivePA.com
 for more information on impaired driving and PennDOT's other important traffic-safety initiatives.
######
Public Service Announcement
PennDOT Schedules Public Meetings for Review of Update to Statewide Rail Plan
PennDOT today announced that it has scheduled three open houses for the public and stakeholders to review the draft for the update of the Pennsylvania State Rail plan.
The plan allows the commonwealth to identify a clear vision for the future of rail transportation, to set objectives for achieving that vision, and to document and evaluate passenger and freight rail needs over the course of the next twenty five years to guide investments. 
"Pennsylvania is a railroad state with a long history being in the forefront of this mode of transportation," said PennDOT Secretary Leslie S. Richards. "Our dynamic and ever evolving long-range rail plan is intended to maintain that legacy and help direct our investments to keep both freight and passenger rail as vibrant components of our transportation network. We look to our residents and stakeholders to use these open houses to help us shape the plan."
Scheduled meetings are:
Sept. 15
, Pittsburgh Amtrak Station, 1100 Liberty Avenue, Pittsburgh, PA 15222
Sept. 16, Centre region Council of Governments, 2643 Gateway Drive, State College, PA 16801
Sept. 17, Amtrak 30th Street Station, 2955 Market Street, Philadelphia, PA  19107
All sessions run from 
6 to 8 p.m.
The updated plan is to be submitted to FRA in November.
Comments will be accepted at the Open House Public Meetings and online from September 31, 2015 to 
October 2, 2015
.
######
Public Service Announcement
PennDOT, ACHD Urge Safety as Students Head Back to School
Emphasizes School Bus Stopping Law, Pedestrian Safety
As the upcoming school year fast approaches, PennDOT urges motorists to be on the lookout for students and school buses while also familiarizing themselves with Pennsylvania's school bus stopping law.
Under Pennsylvania state law, motorists traveling in all directions whom are approaching a school bus with its red lights flashing and stop arm extended, are required to come to a complete stop at least 10 feet away from the bus. 
Motorists should also be aware of pedestrians in school zones and nearby crosswalks. According to PennDOT data, there were 77 crashes involving a pedestrian under the age of 18.  Motorists are required to slow down to the posted speed limit of 15 mph in school zones. Violators face a fine and three points on their driving record.
PennDOT District 11 and the Allegheny County Health Department Traffic Safety Education Project offer a free "Rules of the Road" presentation to elementary schools in Allegheny, Beaver, and Lawrence counties. To schedule a presentation, contact Alicia Dosh-Eller at 
412-247-7945
 or by visiting 
www.achd.net/injury
. 
For more information on Pennsylvania's school-bus stopping law, school-bus safety tips and programs, 
click here
. 
######
Public Service Announcement
PennDOT Driver License, Photo Centers Closed For Labor Day 
The Pennsylvania Department of Transportation today announced that all driver license and photo centers, including its full-service center in Harrisburg, will be closed 
Saturday, September 5
, through 
Monday, September 7
 for the Labor Day holiday.  
Customers may still obtain a variety of driver and vehicle products and services online through PennDOT's Driver and Vehicle Services website,
www.dmv.pa.gov
.