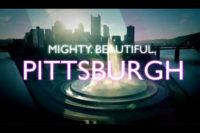 Find year-round events for fun, entertaining and engaging things to do in the greater Pittsburgh Area. 
Having fun doesn't have to empty your wallet! Many of Pittsburgh's annual events are free, family friendly and deliver a unique experience. From the nation's second-largest St. Patrick's Day Parade to the only vintage sports car race on city streets, you'll have a blast in Pittsburgh! 
A sampling of ongoing and upcoming events and places to visit:
Kelly Strayhorn Theater – Pgh East Side
Gallery Crawls – Downtown Pittsburgh's Cultural District 
Yoga in the Square – Sundays from June 5-September 25
Allegheny County Summer Concert Series – Various County Parks
Bach, Beethoven and Brunch Sundays, June 19-August 14 2016, Mellon Park
Dollar Bank Cinema in the Park – Watch cinema under the stars at seven Pittsburgh area parks 7 days a week June through August.
The First Fridays at the Frick – Free admission, but $5 donation suggested.
KidsPlay @ Market Square – Tuesdays 10-11am July through August
Rodef Shalom Biblical Botanical Garden – largest biblical botanical garden in North America
Three Rivers Storytelling Festival – August 5-7, Northland Public Library
City of Pittsburgh Great Race – September 25
Light Up Night® – November 2016
Check out their website for the complete list and links to respective sites.