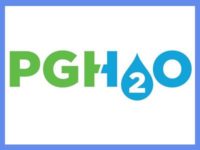 The Pittsburgh Water and Sewer Authority (PWSA) was notified that two men impersonating Authority employees entered a home and committed a theft in the Squirrel Hill neighborhood of Pittsburgh yesterday afternoon. The incident was reported to the police who are conducting an investigation. 
PWSA employees rarely enter a home. Occasionally, PWSA workers will ask a customer to flush while they wait outside. In the rare event that PWSA knows they will need to enter a home, the company will call ahead and schedule an appointment. These visitations are becoming more common as PWSA works to mitigate lead contamination. In the event of an emergency, a PWSA worker might request entry without an appointment, but residents should still verify their identity in that event. 
If a resident is suspicious of a PWSA worker, they can verify the identity of an employee by checking for identification or by calling the PWSA hotline at 412.255.2423.