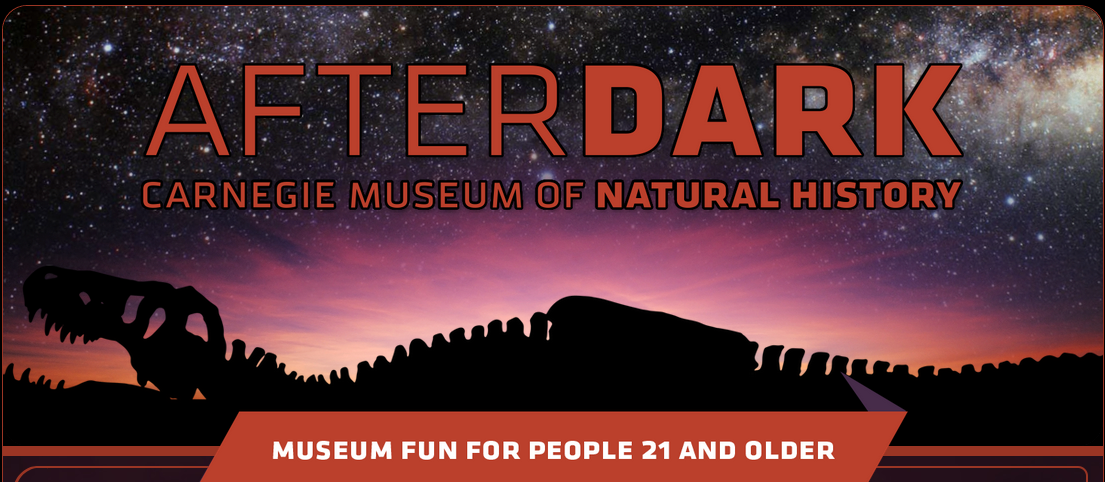 S
atisfy your curiosity for the natural world over cocktails as you (re)discover Carnegie Museum of Natural History…After Dark. Enjoy exclusive access to the museum's permanent collection and hands-on spaces, explore special topics in science, and experience uniquely-themed, fun-filled entertainment and live music.
Registration for each event includes museum admission; beer, wine, and hors d'oeuvres are available for purchase.
All After Dark guests must be at least 21 years old. Proper identification is required, and all guests must show ID at the door. Parking at the museum's six-level parking facility is available after 5 p.m. at a pay-on-entry fee of $6.
Upcoming Events
July 17  Inked… After Dark
Friday, July 17,  6–10p.m.
Got ink? Yes or no, come and explore the natural history behind inks, dyes, tattoos, and patterns. Check out local tattoo and make-up artists' amazing techniques and skills. Make your own free souvenir screen printed item. Learn about the earliest tattoos and what they symbolized to early humans. Be dazzled by a display of museum specimens with the most beautiful and interesting patterns. Dance the night away to music provided by Pittsburgh Vibes Unlimited, and enter to win the best natural history-themed tattoo contest to win a trophy!