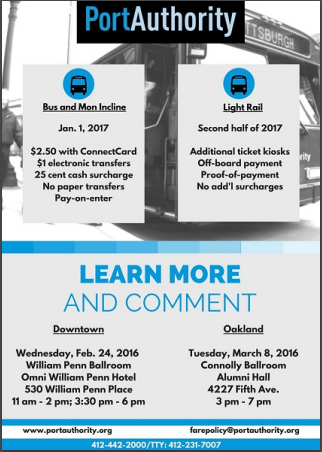 Port Authority Fare Rate Public Hearings
To learn more and share your opinions, attend the Port Authority's Public Hearing on Wednesday, February 24 from 11:00 a.m. – 2:00 p.m. or 3:30 – 6:00 p.m. in the William Penn Ballroom at the Omni William Penn Hotel.
OR
Tuesday, March 8 from 3:00 p.m. – 7:00 p.m. in the Connolly Ballroom at Alumni Hall. 
Click on the picture above for a printable flyer.