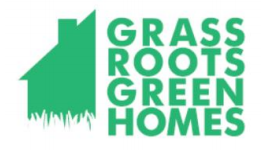 GGH-Flyer-1.21.16.pdf
SAVE ENERGY​,  SAVE MONEY
This spring 500 Households in Uptown and Oakland will receive free energy-saving tools and tips through participation in a one-year energy saving challenge.
Participate in the Energy Efficiency Challenge
Sign up to receive 12 free DIY energy efficiency tools for participation in a 12-month energy efficiency challenge. You will get information and guidance from your own neighbors on ways to lower your energy bills.​​
Apply for Home Weatherization Plus Services
30 single-family, owner-occupied homes will be selected to receive an initial energy audit, weatherization services (like air sealing and insulation), and any repairs determined necessary by the audit team.
Get Involved: Be an Energy Coach
Energy Coaches will attend free training and planning sessions to help roll out the program to these neighborhoods, organize distribution of tips and tools, and gather feedback from participants.
​Check the attached flyer for more info.