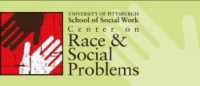 The Center on Race and Social Problems is hosting a Summer Institute with the Pittsburgh Bureau of Police. Procedural Justice is a cornerstone for building long-term relationships between the police and the communities they serve. Procedural justice means day-to-day fairness inside and outside the organization. 
Chief Cameron McLay and his team will share the principles of procedural justice with community leaders – emphasizing how the concept is key for promoting positive change in local and national community-police relations.Kimberly Burke's participation is sponsored by the National Initiative to Build Community. 
June 29, 2016; 8:30 am to 4:00 pm
2017 Cathedral of Learning, University of Pittsburgh 
This event is free but registration required.