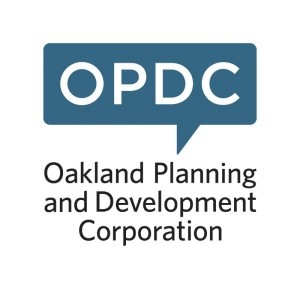 There are two exciting volunteering opportunities coming up that will help green Oakland. If possible please let us know ahead of time about your interest in either of these events by emailing kico@opdc.org
·         Oakland Tree Care Day: we're partnering with Tree Pittsburgh to carry out some much needed care on recently planted Oakland trees. Join us Tuesday, April 9, 5:00 – 6:00 pm.
·         Bates St Hillside Restoration: come help landscape and restore a section of the Bates St hillside, we will be removing invasive species and planting trees, feel free to stop in as you are able.
Make sure to bring a friend to the next Green Team meeting. It will be Thursday, April 18 from 6:00 – 7:15 pm at OPDC's new Career Center on 294 Semple St. See you then.
Do you have a way that you'd like to green Oakland? Email dzwier@opdc.org or call 412-621-7863 x14 with your ideas.