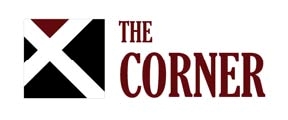 Friday, April 5, 2013
AROUND THE CORNER
An event newsletter sponsored by The Corner community center at 200 Robinson Street in Pittsburgh's West Oakland neighborhood.
‐SATURDAY, April 6, 6:00‐9:00pm: CELEBRATION NIGHT at The Corner. LIVE JAZZ starts at 7pm. Neighborhood Bake‐Off with prizes. Art workshop, desserts, and other fun. Door prizes. $2/person, $5/family (no charge for people entering the Bake‐Off). Contact The Corner to sign up for the Bake‐Off.
‐FRIDAY, April 12, Oakland Forever! 4pm‐9pm, Oakland Business District & Schenley Plaza. Get your tickets in advance at the University of Pittsburgh Student Union or Carnegie Mellon Information Desk. Or, purchase admission the day of the event at the Hilton Garden Inn Pittsburgh University Place or Schenley Plaza. Tickets are only $10 for Adults, $8 for Students, and $5 for Children Ages 12 & Under. Admission gets you an event T‐Shirt, Wristband, Walking Map, Access to A Taste of Oakland, Live Entertainment, and Carnival Rides! Presented by UPMC. http://oaklandforever.org. Featuring, Hurley Associates, Hurley Insurance Brokers Presents: A TASTE OF OAKLAND! 4pm‐6pm in the Oakland Business District.
‐MONDAY, April 22: Corner COFFEE SHOP Grand Opening: The Corner – Pittsburgh's next "third place" – will launch its 6‐month pilot COFFEE SHOP on Monday, April 22! Menu includes a variety of coffees, teas, juices, and baked goods. Free wi‐fi. Visit with a friend, read a good book. Weekdays 7:30am‐1:00pm, 200 Robinson Street.
‐THURSDAY, May 2: RESUME WRITING WORKSHOP, 3pm. Never written a resume and want to learn how? Applying for a job and need to revise an old resume? Come learn how a quality resume can help you put your best foot forward with employers. Refreshments provided. Please register if you plan to attend: 412.683.1400 or info@CornerPgh.org. If you currently have a resume, please bring it. Sponsored by Carnegie Library of Pittsburgh.
‐Beginning Sewing Classes @ The Corner, starting in late April and continuing into the summer. From "I've never touched a sewing machine" to "I want to learn more…" Affordable rates and variety of hours. Contact Cynthia Kramer at brightbluemorning ARTS, 412‐721‐2937.
‐THURSDAY May 2: Monthly West Oakland/Oak Hill NEIGHBORHOOD COUNCIL meeting from 6:30‐8:00 @ The Corner.
‐Summer Kids Camp at the University of Pittsburgh for kids ages 3‐13! Swimming and other fun. Scholarships/discounts available. A great opportunity for residents of Oakland in particular. See www.cll.pitt.edu/pittsSummerKids.php.
*** AROUND THE CORNER is sponsored by The Corner, 200 Robinson Street, Pittsburgh, PA 15213, a program of Friendship Community Church. Please forward this email to neighbors, friends, and family who'd be interested in these events. If you prefer to no longer remain on this email list, please contact info@CornerPgh.org.
To learn more about The Corner, visit www.CornerPgh.org or https://www.facebook.com/TheCorner200 or call 412‐683‐1400 to speak to Mark Kramer (director) or Britteny Johnson (program staff)