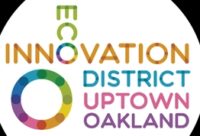 Tuesday, July 11th from 6:30 to 8:00 p.m. there will be a community celebration and open house where the City of Pittsburgh and project partners will reveal the public draft of the EcoInnovation District Plan. 
Snacks and refreshments will be provided and sign language interpreters will be present. 
They hope you will consider coming and providing comments on the draft plan.